The alarm bells are ringing for Werribee in the Hockey Victoria men's Vic League 2. The Tigers lack of killer instinct in the past two...
When Jagger Angelov smiled for the first time, his parents were moved to tears. The one-year-old from Werribee has a disorder of the corpus callosum,...
Two decades have passed since Werribee's top men's hockey team last won a premiership. That's far too long for a proud club and the players...
EXCLUSIVE Wyndham residents will need to find other ways to get to Tullamarine airport from next month after Gull Airport Services announced plans to stop...
Star Weekly looks back through the pages of our predecessor, the Werribee Banner 40 years ago June 25, 1975 Werribee Shire Council is demanding immediate action to...
This is your first look at the new Urban Diner precinct at Pacific Werribee. The precinct, that will officially open on June 25, will feature...
Shirley Van Keulan tells Star Weekly reporter Charlene Macaulay about her stint as a councillor, her 20-plus years of volunteer work and her extensive collection...
40 years ago June 18, 1975 Residents of Woodville Park estate have formed an action committee to protest a proposed sale of land in the shopping...
Last year, the Wolany family's world was turned upside down. Rick, former owner of Werribee's Toyota dealership on Watton Street, was diagnosed with a...
Nadine Manzella has lived in Werribee since she was five years old. The 28-year-old is helping new Wyndham mums to give babywearing a go. How...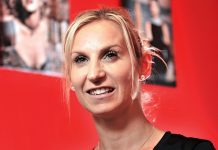 Actress Robyn Duse has appeared in some of Australia's best-known TV shows. She's now helping the next generation of potential stars realise their dreams. What's...
Through tragedy can come the courage and wisdom to help others, as Werribee resident Margaret Markovic has found. "Even if we save one life...