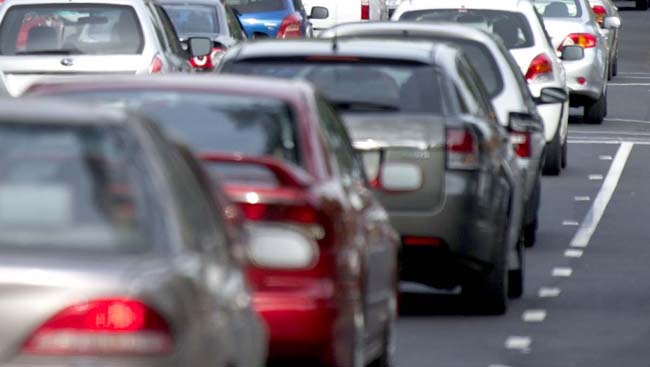 EXCLUSIVE
Wyndham residents will need to find other ways to get to Tullamarine airport from next month after Gull Airport Services announced plans to stop picking up passengers at Werribee.
The transport company, which has serviced Wyndham for more than 30 years, cited growing traffic congestion as the reason behind its decision to withdraw.
Gull operations manager Scott Leeds said traffic in the Werribee CBD had forced the company to ditch its pick-up outside Kelly Park community centre from August 17.
The service enters Werribee from the Princes Freeway, via Geelong Road and Synnot Street, before continuing along the Princes Highway and back onto the freeway.
According to the company's timetable, the journey from Werribee to the airport should take between 45 and 50 minutes.
But Mr Leeds said the reality was very different.
"At peak times, it can take up to 30 minutes from entering Werribee at the south end and exiting Werribee at the north end, or vice versa," he said.
"There are several new subdivisions within the area now under way, and more planned, which will further impact on our ability to run to a timetable.
"We have been monitoring this for several years and, with no solution to the traffic congestion in sight now or in the future, the decision was made to end our long association with Werribee."
The shuttle bus provides 15 services Monday to Friday and 12 weekend services that stop in Werribee.
It is used by about 5000 residents each year, which Mr Leeds said was a small percentage of Gull's total clientele.
He said it had been a difficult decision for the company.
Wyndham council transport portfolio holder Glenn Goodfellow said it was disappointing that the service was ceasing.
"We shouldn't just be cutting services because of traffic congestion," he said.
"I don't think it is acceptable and I will be asking council officers to look into it.
"People in the eastern suburbs have the opportunity to catch shuttle buses to the airport.
"Wyndham residents are only asking for things that we deserve," Cr Goodfellow said.