Home
Tags
Princes Freeway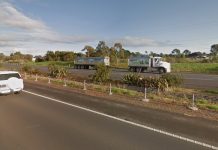 A resident living near the Duncans Road interchange has called for noise barriers to be installed along a section of the Princes Freeway. The resident,...
More than 50,000 speeding motorists have been caught out by four traffic camera sites located on the Princes Freeway, during a 12 month period. According...
Police are appealing for witnesses following a fatal collision in Point Cook yesterday. It is believed a man travelling with a three-year-old child had stopped in...
A man has died following a truck crash in Werribee South this morning. Police and emergency services were called to the Princess Freeway following reports...
By Joanna Catalano Two of Wyndham's fixed speed cameras have already netted nearly $1.7 million in fines so far this financial year. Figures from the state...
UPDATE: The Major Road Projects Authority was set to close a section of the Princes Freeway on Friday night and the weekend during construction of a...
Police have charged a man following a collision in Little River this morning. It is alleged a Holden Astra hatchback collided into the rear of...
A woman who allegedly drove on the wrong side of the Princes Freeway, between Little River and Werribee last night, has been charged with...
The state government has announced $3.2 million in funding to upgrade Princes Freeway bridges between Werribee South and Railway Avenue in Laverton. Werribee MP Tim...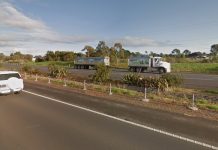 VicRoads will conduct a speed limit review of the Princes Freeway from Werribee to Winchelsea, as a campaign to raise the limit from 100/kmh...