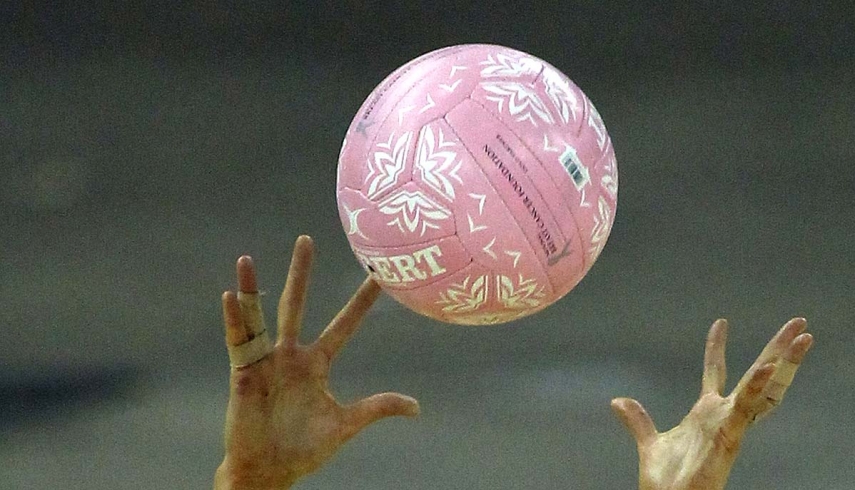 CITY West Falcons will mount a Victorian Netball League premiership defence without two of their most experienced campaigners.
The Falcons head into tonight's pre-season opener minus Kathleen Knott and Peta Fay.
Knott, one of the VNL's sharpshooters, is out for the season with a serious knee injury.
Fay, the detonator of opposition attack as goalkeeper, is pregnant and will sit out the season.
Falcons coach Marg Lind said it would give the reigning champions a chance to blood some of their exciting youngsters.
"It'll be a bit of a test for us this year," she said.
"We've brought a few of the young ones up. It's a good opportunity now, in hindsight, to have done what we've done.
Undoubtedly the biggest void to fill is the injured goalshooter Knott but her replacement is as close to home as it comes —Knott's sister, Julia, from the Boroondara Genesis.
"She's a bit younger than 'Kat' and a different style of player, so it will be interesting to see how she goes," Lind said.
Kathleen Knott and young goal attack Maggie Lind played in 95 per cent of Falcons games last season and were the most successful attacking combination in the league.
Lind knows this pre-season will be about meshing the new combo, along with circle target Darcy Saunders.
"The jelling and the chemistry is what the preseason cup will hold for us." she said.
Victorian 19 and under representative Emily Mannix will get first crack at Fay's defensive post with more court time for Demi Woodlock. Liz Watson could be integrated into the mid-court.
The Falcons open pre-season tonight with shortened games against Yarra Valley Grammar Ariels (8.20pm) and UB Ballarat Pride (9pm) at the State Netball and Hockey Centre.
The VU-Western Lightning also have a double bill with games against Southern Saints (8.20pm) and Monash University Central (9pm).