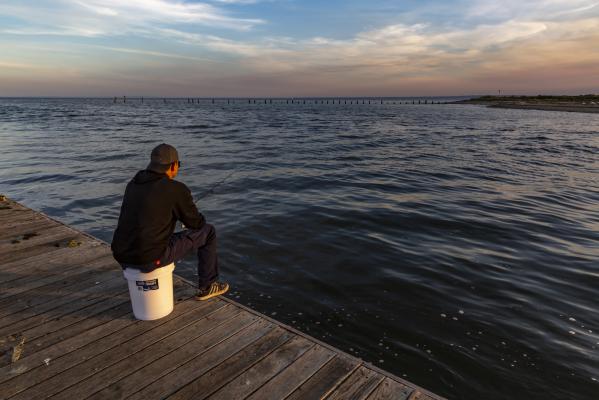 Images by Imran Abul Kashem
The beauty of the Werribee South jetty at sunset has been captured by local photographer Imran Abul Kashem.
Kashem, a Hoppers Crossing resident, described the site as a "photographer's heaven".
"Werribee South jetty is a great spot in Wyndham, there are not only locals using this space, but tourists from all over Victoria," he said.
"With the sunsets, you can see the sun setting behind the You Yangs and various gorgeous colours at that time."
Kashem said the jetty was a great place for capturing images of people fishing.
He said that it was also a good location to take the younger generation, with families often seen fishing or boating together.
Kashem said Werribee South has the advantage of "having enough car parks" .
Kashem, who runs Westend Photography, said he has "two photographic lives".
In his professional life, his work usually consists of taking headshots for business people, personal branding and commercial images.
"In my personal photography, I enjoy documentary and travel photography," Kashem said.
"I enjoy telling stories of an area, taking photos which tell stories and everyone interprets the pictures in a different way."