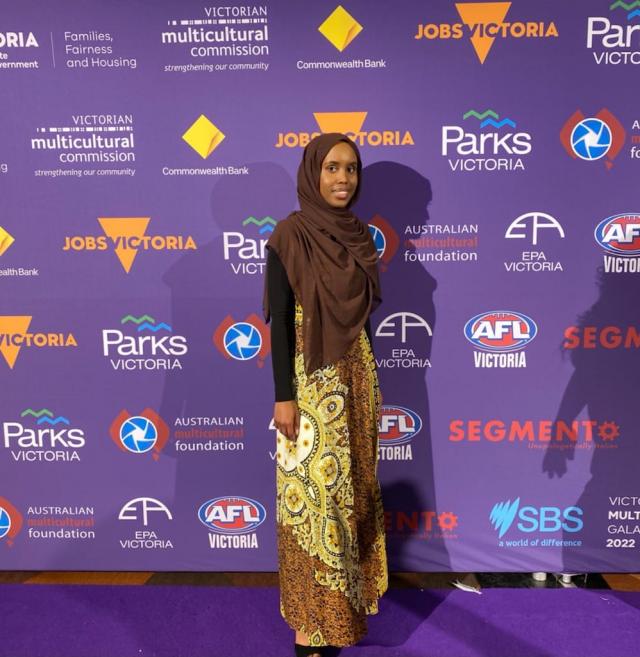 Ikram Mahammed has been recognised by Wyndham council for her work to make the municipality an inclusive space for young people.
The third year public health student was highlighted for her desire to increase access to opportunities and resources including scholarships and volunteer work in the area.
"As a young person myself, I feel like I have the responsibility to help change this 'norm' and create an inclusive society where all multicultural youth are accepted and championed in their lives," Ikram said.
To ease anxiety and stress for people in the western suburbs entering young adulthood, Ikram created an online platform.
Wyndham Mayor Peter Maynard said council appreciates Ikram's work in the community.
"Ikram Mahammed is a positive role model and makes an important contribution to the Wyndham community through her passion and determination to increase young people's opportunities," he said.
In 2021, Ikram participated in the Wyndham council and Brimbank Young Innovators Program and won third place.
Ikram used her $1000 prize money to fund 'The Beginning Project', a tool that connects young people, youth workers and funding bodies together, to help young people connect and expand their opportunities.
Each month, council selects a Wyndham resident to be awarded the 'Young Person of the Month', winners receive a $200 gift voucher of their choice and other prizes.