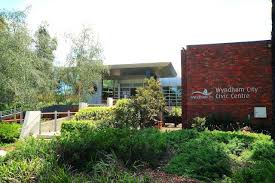 By Alesha Capone
A planning application to build a $27 million town centre in Truganina has been submitted to Wyndham council.
The proposal, for 50 Mainview Boulevard, includes three mixed-use buildings which will be used for retail, dining, medical and recreation purposes.
The plan also includes 69 apartments in two buildings of up to four storeys, associated open space and carparking; townhouse dwellings and home office dwellings; a 1600 square metre supermarket and 12 shops including a pharmacy, in a mixed-use village centre.
The planning application has been submitted by architecture firm ClarkeHopkinsClarke (CHC), on behalf of Empire Properties.
CHC partner Dean Landy said Empire Properties was also behind the development of two existing Point Cook neighbourhood activity centres, Soho Village and Saltwater Coast's Tribeca Village.
He said the focus was to create "compact, walkable, urban villages" with a strong sense of place.
He said the Truganina towm centre plans also included a gym, restaurants and a swim school.
"Overall there are about 49 townhouses on the northern part of the site, and some home offices – Sohos, we call them – which are predominately two storeys," he said.
He said Empire Properties hoped the town centre would become a "real benchmark" in the Allura estate.
"It's creating a more walkable environment, it's more people-friendly, with housing diversity and a good mix of uses, to make a true urban village," he said.
He said that being located near schools, a childcare centre and a sports field also meant that town centre residents would be able to walk to these locations.
Mr Landy said that in Wyndham, mixed-use village centres tended to attract potential residents including first-home buyers and owner-occupiers.
"They're downsizers, who want to be near their children but do not want to live in a retirement village," he said.
Mr Landy said it was hoped the town centre could be delivered as one construction project.
"They're (Empire Properties) ready to go as soon as we can get a permit," he said.