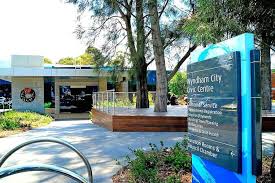 By Alesha Capone
One of Wyndham council's senior directors says there has been an increase in residents reporting issues such as rubbish dumping, abandoned vehicles and eyesore properties since the first coronavirus pandemic lockdown in March.
The council's director of city operations, Steven Thorpe, has praised residents for reporting the matters.
"During Covid-19 restrictions we have seen the emergence of positive community behaviour, including residents reporting more incidents of rubbish dumping," he said.
"More people are walking around their neighbourhoods for their daily exercise instead of driving to and from work, and more people have noticed dumped rubbish, dogs off lead, unsightly property and abandoned vehicles in our city.
"They have been doing the right thing and reporting it to council."
An "unsightly property" is defined as a house or other building which has grass or weeds at least one metre high; litter; dead trees or motor vehicles in the yard.
Mr Thorpe said that while council data did not show "any significant increases" in non-compliance or offences such as rubbish dumping since March, the council was certainly getting more reports from community members.
Wyndham's safer communities portfolio holder, Cr Heather Marcus, said residents should be able to enjoy a clean and beautiful environment as they take their daily exercise.
"Council is working together with the community to help create a clean and tidy city," Cr Marcus said.
"Wyndham City is delighted that so many residents are taking pride in keeping their properties and gardens clean and we ask you to pay attention to overgrown grass and trees or any branches or roots blocking footpaths and loose rubbish that may pose a hazard or health risk."
Cr Marcus said now was "the ideal time to do a clear out of unwanted household items" with the council allowing homeowners to exchange their annual tip voucher for an extra hard waste collection.
"Every Wyndham household, whether you are a homeowner or a tenant has access to three free green and hard waste collections every year," Cr Marcus said.
"Green and hard waste can be left in a designated area of the property collected in the front yard or driveway and residents just have to call council to have the waste collected."
To book a hard waste collection, call the council on 9742 0777 or see digital.wyndham.vic.gov.au/hardwaste/