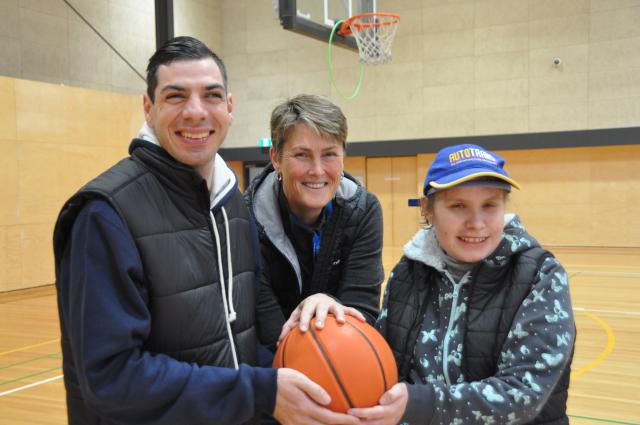 By Alesha Capone
A sports, recreation and health program for people of all abilities has been launched at Eagle Stadium in Werribee.
Leisure Networks, which supports people with disabilities, is delivering the TotALLy Active initiative in partnership with Special Olympics Australia.
The first session of the eight-week TotALLy Active program, which is also supported by the Department of Health and Human Services, was held last Thursday.
Forty participants from disability support providers including Annecto, Gen-U, Mambourin and Khorban Care, have enrolled in TotALLy Active.
Program co-ordinator Sarah Wheadon said organisers were "very pleased" with the level of engagement from local community and sports clubs such as WynActive and the Werribee Basketball Association.
"We are trying to engage with user groups of the facility [Eagle Stadium] to run sessions and to try to open up pathways for people to get involved with existing competitions or sports programs or for the groups to create programs for participants," Ms Wheadon said.
She said that across the eight weeks of the program, participants would take part in basketball, soccer, tennis, golf, dancing and Towards Better Health sessions on topics such as getting connected to sport and nutrition.
Details: leisurenetworks.org