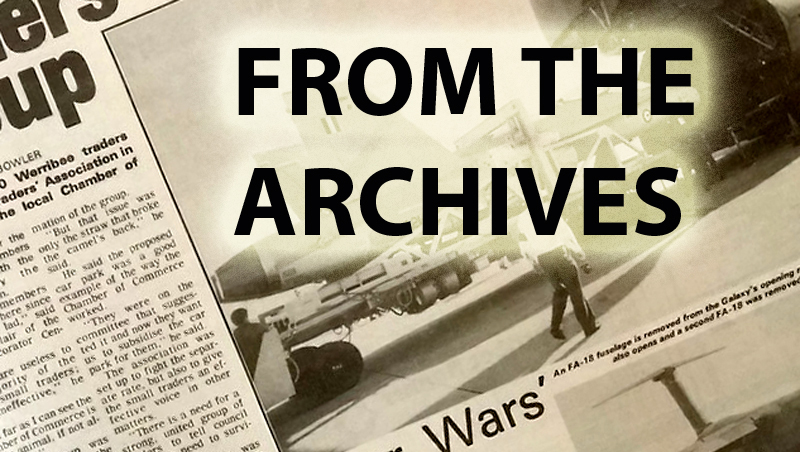 Star Weekly looks back through the pages of our predecessor, the Werribee Banner 
40 years ago
May 7, 1975
Fifty-four acres of low-lying land at the Werribee River mouth are featuring in a tug-o'-war between a Werribee South farmer and the shire council. The farmer has the land but the council wants it. Compulsory acquisition of the property has been discussed in the council chamber.
30 years ago
May 8, 1985
Environment Protection Authority emission levels were only legalised levels of pollution, Western Region Environment spokesman Alan Finch said last week. The comment was made at a public meeting called by Monsanto and the EPA to explain the company's proposal to build a herbicide plant in West Footscray and dispose wastes at Werribee sewerage farm.
20 years ago
May 3, 1995
Wyndham could become home for the new Australian Food Industry Science Centre, which is expected to attract the world's best researchers and educators. Agriculture Minister Bill McGrath introduced a new bill into State Parliament recently to establish the centre, which would be based at the Australian Food Research Institute at Werribee.
10 years ago
May 4, 2005
Wyndham council and a local lobby group have stepped up the campaign to bring the Melbourne markets to Wyndham when they relocate from the Footscray Road site near the city. They are questioning the capacity of the proposed Epping site – the rival to the local bid – to withstand floods.