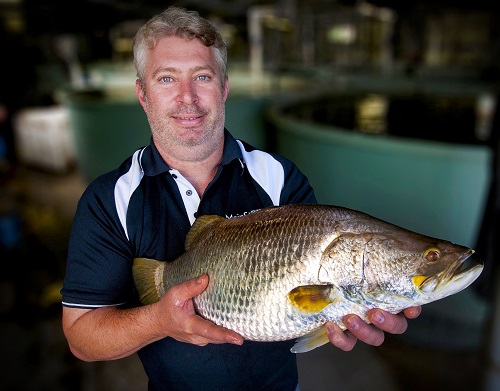 Esther Lauaki
By Esther Lauaki
The seafood industry is in danger of "disappearing" unless the state government intervenes, Western Victoria MP Bev McArthur says.
Ms McArthur highlighted in parliament last week the collapse in domestic sales in recent weeks to restaurants and individuals in addition to the failure of the Chinese market which occurred in January – at the beginning of the Corona Virus crisis.
"Wild catch, farmed fishing, and processing are now in near total shutdown," she said.
"Fishermen and their employees… face zero cash-flow and financial ruin.
"I worry that commercial fishing could be the first economic casualty of the CoronaVirus.
"They were hit by this crisis weeks ago now, and without rapid action by the Government, I fear this could sink the industry."
Werribee's Mainstream AquaCulture, which operates the world's largest Barramundi hatchery, will now be supplying to the public to keep the business afloat.
Sales and marketing head Jess Tale said
"It's not looking good for the seafood industry," Mr Tale said.
"A lot of our clients in hospitality have all closed so it's clear that there's going to be a significant drop in trade.
"The situation is dire.
"We've had to really think about what we can do and we've decided to increase our direct to the public sales.
"Until now, we haven't done much in the way of farmgate sales, supplying major retailers or deliveries, but now we will.
"We are yet to see the impact on employment, we hope that we don't lose anyone, but that is a reality."
Details: bit.ly/33Khw1T