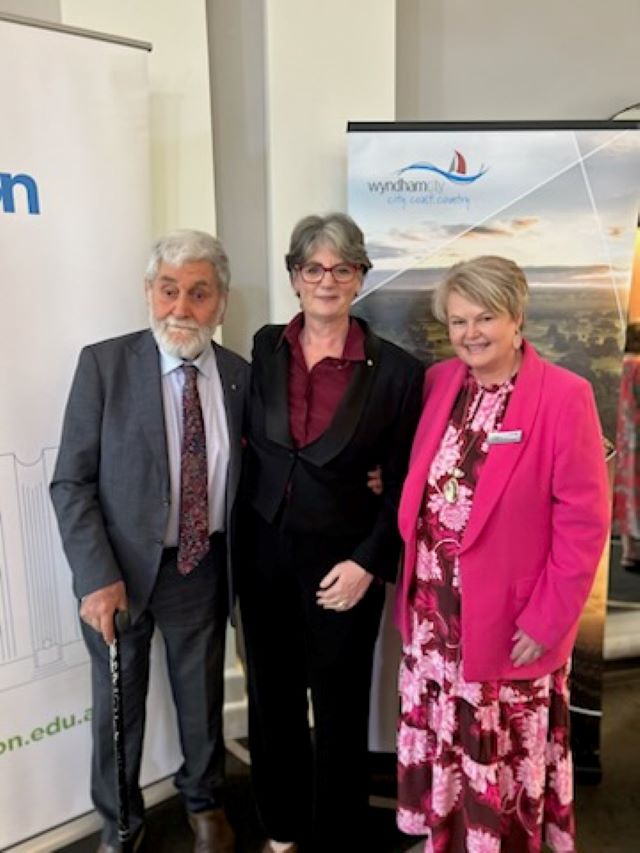 Political, community and business figures from Wyndham's past and present were on hand for the annual Barry Jones Oration at the Refectory Werribee Park on Friday.
Named after the former federal science minister, longtime federal Lalor MP, and famed 50's quiz show champion, Barry Jones, the oration was attended by the man himself, former federal treasurer Ralph Willis, current Lalor MP Joanne Ryan, and Wyndham mayor Susan McIntyre among others.
Prominent barrister and former head of the Law Council of Australia, Fiona McLeod AO SC, delivered this year's oration titled : 'Hearts, smarts and fierce resolve – leading
humanity back from the brink'.
Cr McIntyre said Ms McLeod's address, featuring insights from her justice
experience and using the complexities of trauma to encourage everyone to help create a better future, was 'mesmerising' and a great example of why the oration was established in 2012.
"The Barry Jones Oration, delivered together with our sponsoring partner The
Gordon aims to raise greater awareness of social, educational, economic and
environmental issues and seeks to activate innovative thinking, new
perspectives, enable robust, healthy debate and encourage us all to think a
little bit deeper about important issues that impact all Australians."
Cade Lucas.