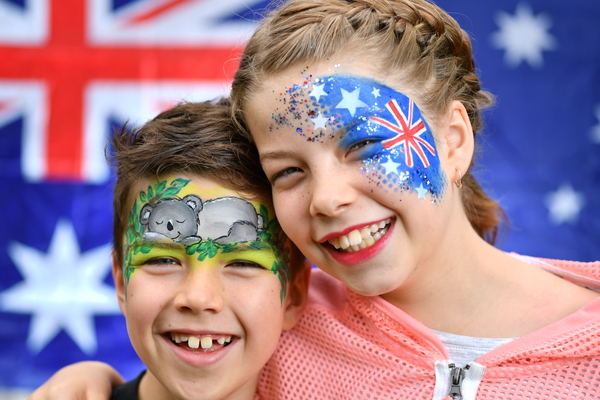 By Alesha Capone
Point Cook siblings Nico and Amira are getting into the spirit of Australia Day ahead of Sunday.
The pair's mother, Claire Greenwood, is a professional face and body artist who runs a business called Paint My Party.
Nine-year-old Amira and eight-year-old Nico said they enjoyed having their faces painted with Australian themes.
Ms Greenwood said that when working as a face-painter on Australia Day, she could paint images including koalas, kangaroos and indigenous designs on children's faces.
"I can do lots of Australian animals, flags and boomerangs," she said. Amira said January 26 was both a cause for celebration and acknowledging the impact European settlement has had upon the nation's indigenous population. "I think Australia Day is both happy and sad," she said.
"It's happy because it celebrates where everyone has come from all over Australia, bit it's kind of sad as well because Aboriginal people were here first then we sort of took over."
Wyndham council will host a free Australia Day event in Werribee's CBD on Sunday from 5-10pm, featuring family entertainment including live music, kids activities, market stalls and a laser light show in Watton Street.
The Street Food zone will have a selection of food trucks and the program will also include a screening of the film Red Dog, with picnics welcome in Station Street's Pop Up Park.
The day will be an alcohol-free event. See www.wyndham.vic.gov.au/australiaday for details.