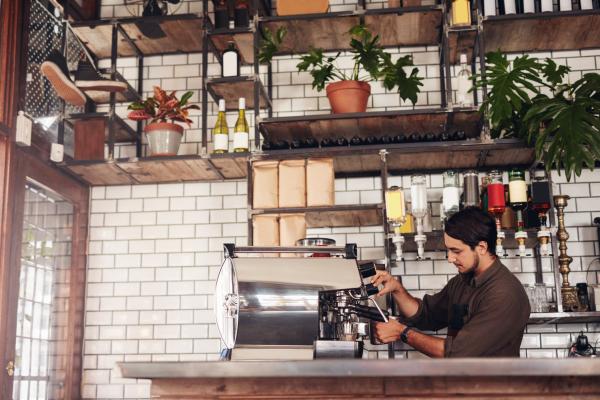 Michaela Meade
Wyndham businesses are playing a waiting game, with the full impact of the end to JobKeeper payments unlikely to be felt for a few months, community and business leaders say.
The federal government introduced the JobKeeper financial subsidy last year to help businesses cope with the impact of the coronavirus pandemic. The subsidy came to an end on March 28.
Committee for Wyndham chief executive Barbara McLure said she expects some businesses to struggle with the conclusion of the financial assistance, especially the "hardest hit" industries of hospitality and tourism.
"The next quarter will be interesting… to see how businesses will be coping without it," Ms McLure said.
"We're getting a sense of 'let's get back into it'… people are looking forward to the coming year, even though there's a bit of uncertainty."
Werribee Business and Tourism Association (WBTA) chair Notorious Espresso owner Hadi Chami said although there is a sense of normality returning, businesses may still experience difficulties.
"All businesses would love for JobKeeper to continue as it has helped all businesses negotiate these unprecedented circumstances," Mr Chami said.
"We are wary that winter is just around the corner and hope if everyone plays their part (including businesses) we don't get a repeat of what happened last year.
"For most businesses in the [Werribee] area things are on the improve, but for some especially in the accommodation and tourism sector, there are still some challenges.
"We encourage governments at all levels to further assist these businesses until things return back to normal."
WBTA treasurer Bookit Bookkeeping owner Karen Kennedy said the end of JobKeeper will mean an "adjustment [for] all businesses".
"Some clients have picked back up and are running on their own two feet again whilst others in the hardest hit industries will struggle for the next month or so until they can be at [100 per cent] capacity and full again," Ms Kennedy said.
"JobKeeper has certainly kept many doors open since its inception and I know for my clients it has indeed helped financially.
"The key now is to re-evaluate business costs/expenses and see if any opportunities to pivot their trading and also reduce unnecessary expenses."