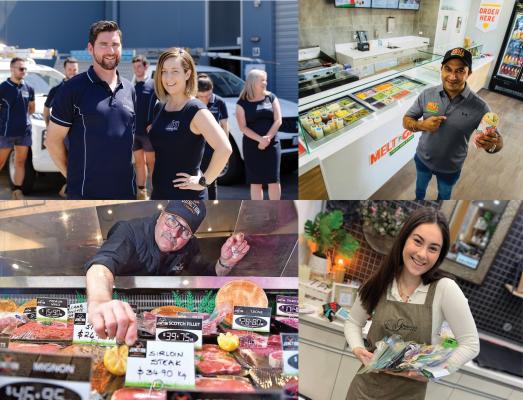 Did you know that when you buy from a Wyndham business, you're not only supporting the Wyndham economy, but also helping your neighbours?
Indeed, the vast majority of Wyndham's 20,000 businesses are owned and operated by Wyndham residents.
These small businesses are the lifeblood of the Wyndham community, adding vibrancy to our suburbs and providing us with important services.
During this challenging period, Wyndham City Council is encouraging residents to continue buying the products and services they love – and to buy them from local businesses.
Wyndham mayor Cr Josh Gilligan said for every $100 spent in the local economy, $67.16 stays in Wyndham, but the same amount of money spent on a non-Wyndham online site only retains $4.17.
"So, something as simple as buying a new pair of shoes or employing a tradesperson from a local Wyndham business has a very big impact on our community," Cr Gilligan said.
Furthermore, many Wyndham businesses are innovating their products and services, to adapt to the current climate.
Gracie's Boutique in Point Cook, for example, recently started selling a range of colourful face masks, along with its usual range of clothes, jewellery and homewares.
Owner Kerrie White said the masks had been a hit with customers.
"I couldn't have conceived what the demand would be like, it's been absolutely huge!" Kerrie said.
"We're making as many different options and styles as possible and will adapt our offerings based on customers' feedback."
"People will work out which ones they like…We will probably end up with not just one or two face masks, but a whole draw full."
Kerrie has engaged eight Wyndham women to make the masks, including several teenagers, and she is proud to be providing new work opportunities to local residents.
Gracie's Boutique is just one example of a local business that has innovated the way it is operating.
Many businesses are now offering takeaway food packages, delivering straight to your door and have implemented strict new cleaning practises to comply with COVID-19 hygiene protocols.
Learn more about how you can continue to support local Wyndham businesses by visiting www.wyndham.vic.gov.au/wyndhamopen