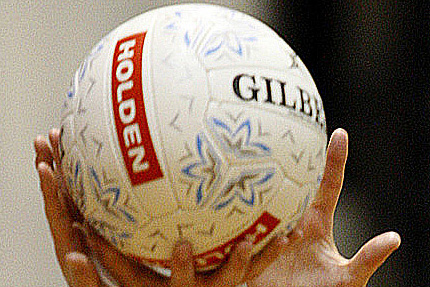 VU-WESTERN Lightning is seeking a modicum of consistency in the Victorian Netball League.
The Lightning has slumped to a 0-2 win-loss record after consecutive disjointed performances.
Lightning coach Matt Hills told the Weekly a number of factors had contributed to the slow start.
"You don't like to make excuses, but we've had a number of injuries, changes in personnel and a bedding down of a new style of play," he said.
"We've had two weeks of being competitive without getting over the line. We've been in the contest but lost them in 10-minute patches."
The Lightning burst to an early lead against Peninsula Waves at the State Netball and Hockey Centre on Wednesday night.
That was swiftly reeled in as the sharp-shooting Waves took a stranglehold on the game in the second and third quarters and went on to win comfortably by 12 goals.
The focal point for the Waves was Malawi international goaler Mwai Kumwenda, who hit 37 of 42 for 88per cent efficiency.
"She was very difficult to shut down," Hills said.
The Lightning over-complicated the game at times. They pressed with kamikaze which ended in turnovers and they gave away too many penalties.
The delivery to the taller attacking combination of Melissa McCauley and first-gamer Megan Fitzpatrick was, at times, erratic. When given a chance, McCauley (21 of 29) and Fitzpatrick (24 of 31) showed how threatening they can be.
"The numbers overall were pretty solid," Hills said.
"We did turn over the ball a bit and tried to be too adventurous with our passing when our attack is not bedded in."
The Lightning will square off with cross-town rivals City West Falcons in the third round tonight at SNHC.
Hills is under no illusions about the task confronting his side.
"They're 2-0 and have got one of the best goalers in the competition," he said.
Both teams play a similar physical and full-on game.
"They're going to be a big challenge for us."
The City West Falcons made it two-from-two when they routed Boroondara Genesis 52-39 at the State Netball and Hockey Centre.
The Marg Lind-coached Falcons have knocked off both of last year's grand finalists in the first two weeks of the season.
SCORES:
Championship: Peninsula Waves 57 d VU Western Lightning 45, City West Falcons 52 d Boroondara Genesis 39.
Division 1: VU Western Lightning 42 d Peninsula Waves 37, Boroondara Genesis 42 d City West Falcons 26.
19 and under: Peninsula Waves 41 d VU Western Lightning 25, City West Falcons 45 d Boroondara Genesis 28.