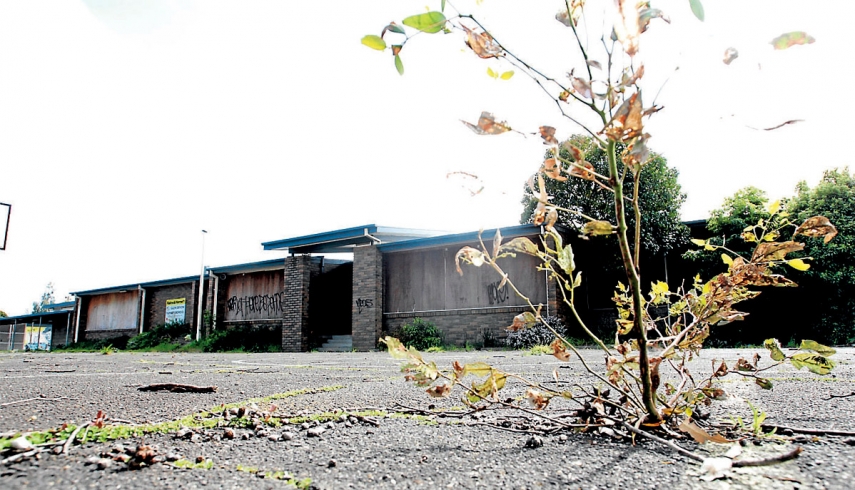 BUILDINGS at the site of a vacant Werribee primary school will be demolished more than two years after the school was closed.
Pre-demolition works began at the former Glen Devon Primary School on Monday, however the Education Department has yet to decide on a future use for the site.
Residents have been calling on the department to demolish the buildings since a major fire in November 2011.
The blaze caused significant damage to one wing of the former school.
Residents have repeatedly complained the site is unsafe and was being used by squatters and drug users.
Werribee CFA also called for the buildings to be knocked down, saying another fire could spread deadly asbestos fibres to nearby homes.
Captain Michael Wells said the fire brigade had been contacted by many concerned residents.
"Security fences at the site have been tampered with, boarded-up windows have been prised open and there are a number of rooms that contain old rubber mattresses," Mr Wells said.
"It is a haven for squatters and has easy access for vandals to enter buildings. If another fire occurs at the property, it would endanger the public and our firefighters."
Kevin O'Brien, who owns an investment property next to the school, said demolition was a good step but a decision needed to be made about the site's future.
"Even if they leave it as a paddock, the grass can grow 10-feet tall and be a fire hazard.
"Until they actually do something it's all talk."
Wyndham Council and community groups have previously suggested the site be used for a community education centre.