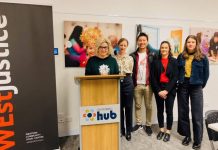 A Werribee-based community legal centre has received $480,000 to deliver a program which helps support youth from disadvantaged backgrounds to stay out of the...
The number of total insolvent debtors recorded in Wyndham hit 350 in the past financial year. According to the Australian Financial Security Authority (AFSA), an...
A neo-Nazi group has claimed responsibility for plastering more than 130 stickers featuring swastikas and other Nazi-related imagery throughout Werribee. The stickers were put up...
The Northern and Western Homelessness Network is calling on the federal government to take action on youth homelessness. The network of specialist homelessness and family...
Werribee MP Tim Pallas has announced a funding boost for WEstjustice, an organisation which provides free legal help to residents in the west. The state...
A new report has called for a youth refuge to be funded in Wyndham "as a matter of urgency" to help young homeless who...
The Grange Community Centre will host a White Ribbon Day community walk on Thursday to raise awareness of family violence. Participants will walk from the...
Wyndham has recorded the largest number of people declaring bankruptcy in Victoria. Between July and September this year, 105 Wyndham residents lodged personal insolvencies with...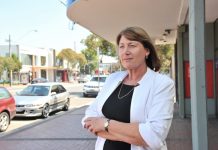 A federal Labor pledge of funding has been welcomed by a Werribee-based community legal centre. WEstjustice Community Legal Centre special projects lawyer Stephanie Tomkin said...