Researchers have found that Melbourne's outer suburban areas, including Wyndham, are turning into "food swamps" dominated by unhealthy eating outlets. Deakin University has published a...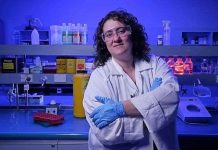 A Wyndham professor has been named one of the world's most significant researchers for her 25 years of work on cancer-fighting vaccines. Professor Vasso Apostolopoulos...
Schools located in Australia's more advantaged areas tend to do better in NAPLAN testing than schools in disadvantaged suburbs and towns, according to a...
After months of determination and painstaking research into the Hume and Hovell expedition, Lance Pritchard may have rewritten history. The widely held view of the...
Melbourne's south-west, including Wyndham, has been named the nation's top spot for growth in property prices. The latest Housing Boom and Bust Report from SQM...
Helping young people and their families is a topic close to the heart of Tarneit man Dr Santino Atem Deng. Dr Deng was born in...
Wyndham's libraries are a treasure trove of information for people looking to discover their family history – just ask Alan Dann. The Tarneit resident and...
People living in Wyndham are feeling less safe, according to a yearly survey. Results from Wyndham council's annual community survey found respondents rated safety in...