The store has been owned by husband and wife, Carlo and Christine Addamo, for 17 years, with daughter Loretta as the manager for the...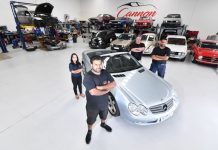 Cannon Motors was founded in January this year at Hoppers Crossing but is carrying a decade's-old legacy behind it as the company's automative roots...
In a world where large corporations are gobbling up smaller businesses, Active Audiology in Altona is proudly flying the flag for independence, refusing to...
The redeveloped U-Vet Werribee Animal Hospital and University of Melbourne veterinary campus will open to the public on Sunday, October 20. The open day will...
Hotel520 is serving up some delicious new changes with the appointment of new head chef Peter Serrano. Peter is well known around the area as...
The subject of government wrangling and many reports by experts, the role of daycare and kindergarten has never been more recognised as crucial to a child's development.
Have you organised your flu vaccinations yet? With flu season getting into full swing, Our Medical Home in Williams Landing is offering free flu shots.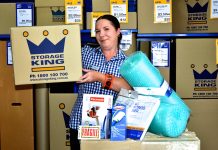 Storage King Hoppers Crossing has been kicking storage problems to the kerb for 13 years. That sort of expertise is illustrated by the fact the company won two awards last year for merchandise sales, gongs that followed state and national awards of previous years.
Karen Ng and Cliff Yeo, with 22 years combined experience as owners of childcare centres, have opened Prodigy Early Learning in Wyndham Vale. The spanking...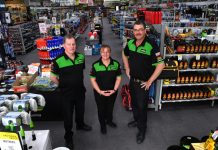 When Ross and Linda Cooper rescued Autobarn Hoppers Crossing from looming closure three years ago, they had a simple philosophy – win one new customer every day.