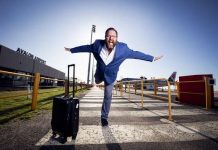 A much-loved Aussie personality is on board as the new face of Avalon Airport. Entertainer Shane Jacobson is working with the airport to promote its...
Avalon Airport has announced that it will slash its parking fees by 25 per cent across all short term and long term parking areas...
by Luke Voogt, Geelong Indy In good news for Wyndham residents,  Bali flights are set to take off closer to home, following an announcement by...
Flights between Avalon Airport and Ho Chi Minh will take off soon, after Avalon Airport signed an agreement with Vietnamese airline Vietjet Air. Vietjet Air,...
It's been three months since Avalon Airport opened its new international terminal, with twice daily AirAsia flights to Kuala Lumpur, and the flights are already extremely popular.
Phuket, Bali, Manila, Honolulu, Amritsar, Shanghai, Jaipur, … these are just a few of the more than 130 destinations AirAsia connects to from Kuala Lumpur.
Dust off that suitcase and reach for the passport, because flying to Asia has just become a whole lot easier – thanks to Avalon Airport and AirAsia.
Wyndham council has welcomed the news that international flights will soon be operating from Avalon Airport. AirAsia has announced that it will move its operations...
Avalon Airport makes air travel streamlined and cheaper.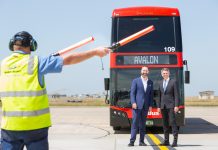 Wyndham jetsetters flying in and out of Avalon airport can now catch the bus to and from the tarmac … well, close enough. An express...
The future of Avalon Airport and surrounds is going under the microscope. Wyndham council is joining Geelong council and the state government to map out...