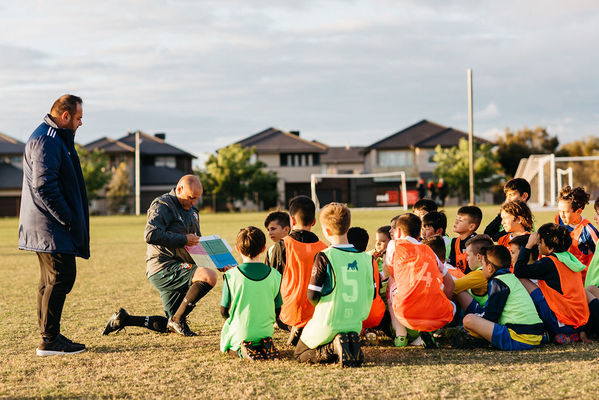 By Tara Murray
Williams Landing Football Club has entered into a partnership with English Premier League club Southampton FC with a focus on developing local players and coaches.
The Saints, based at Williams Landing Sports Reserve, have joined as an international academy partner with Southampton.
As part of the initiative, Williams Landing will use Southampton's curriculum to develop its players through regular soccer clinics.
The Saints will also focus on coaching development, helping their coaches through ongoing training and UEFA licensing.
Craig Major, the president of Williams Landing, is excited to be working with Southampton.
"We're delighted to have this global partnership confirmed with Southampton FC," Major said.
"This will help us grow the profile of the club and provide opportunities for young players that otherwise wouldn't be possible.
"We will be able to better support our players in developing their game and offer a culture which has growth at the forefront whilst maintaining a high standard of conduct and professionalism.
"Our coaches will also benefit through full access to Southampton FC's curriculum and will have the opportunity to visit the club's training grounds in England."
Southampton's academy played a part in developing some of the best players in the world, including Alan Shearer, Gareth Bale and Theo Walcott.
Western United midfielder Scott McDonald was also part of the Saints Academy.
"This partnership demonstrates our strong commitment to the growth of this club and offers a potential pathway to uncover and develop locally grown talent," Major said.