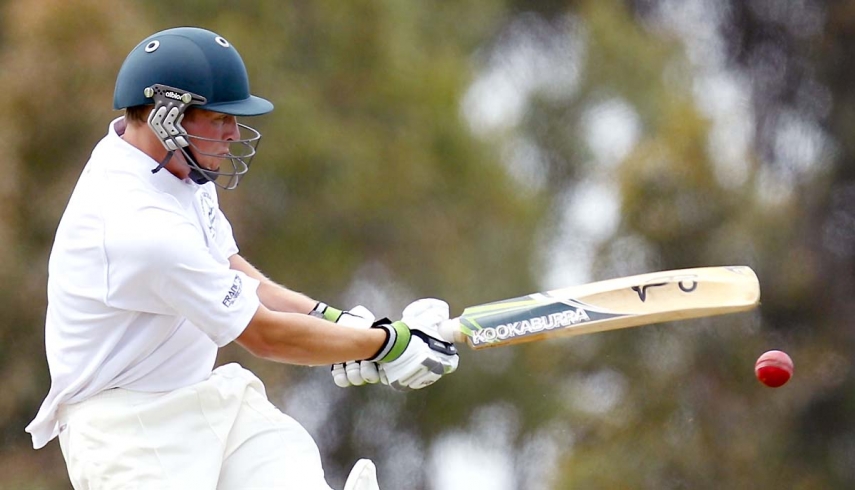 WHEN it rains, it pours. Werribee Centrals have experienced a run drought in recent times, but that all changed on Saturday.
Phil Crea, the Centurions' inspirational player-coach, proved the catalyst for a mammoth 9-323 in 80 overs against a sore and sorry Seabrook Saints in the Victorian Turf Cricket Association west B1 at Bruce Comben Reserve.
Crea, who has implored his players to release the shackles and produce an aggressive brand of cricket in all situations, practiced what he preached with a glorious 136 to have the 21 other players watching on in awe.
CLICK HERE for our gallery of the big game.
It was a landmark innings, lifting a dark cloud that has hovered over the Centurions in recent seasons.
"When he got to the 100, it was pretty emotional," Centurions top order batsman Chris Duffin told the Weekly.
"He wanted to really set the tone for everyone and lead from the front.
"That's what we've been missing the past year or two."
Crea built the ideal innings to drag the Centurions out of their batting slump.
The veteran weathered the early storm when the track had a bit of life in it for the bowlers, took advantage of the loose balls on the way to a half-century and turned to the extravagant shots only once he began to tire.
He drew praise even from the other side of the divide.
"I admired what he did," Saints player-coach Daniel Kilfoy said.
"He copped the ball on his toe, one in his guts, here, there and everywhere, but he stuck at it.
"He showed us exactly what we need to do next week."
The key for the Centurions was their ability to build multiple partnerships.
This was the focus of a few "home truths" told at training during the week.
"It was a sense of relief," Duffin said.
"It's been a long time coming.
"To finally put some partnerships together was the most important thing."
Kilfoy admitted to having "had better days" in the field.
The first hour was promising for the Saints, having the visitors bothered on 2-32.
But it all unravelled on the back of Crea and cameos from Duffin (16), Mark Nankervis (41) and Luke Simpson (51 not out).
"The pitch had a bit of life in it early," Kilfoy said.
"It turned out to be a road in the end."
Ashley Dorricott (2-42) and Hitesh Bavarva (1-36) fought hard with the ball for the Saints.
Kilfoy, a leg spinner, bowled 25 overs straight for 3-90, including the prized scalp of Crea.
The Saints have a mountain of work ahead of them to notch their first victory of the season.
VTCA
Senior division: Hoppers Crossing 9-254dec v Spotswood 0-6.
West B1: Seabrook v Werribee Centrals 9-323 (P Crea 136 L Simpson 51no MW Nankervis 41); Sunshine Heights 89 v Point Cook 2-133.