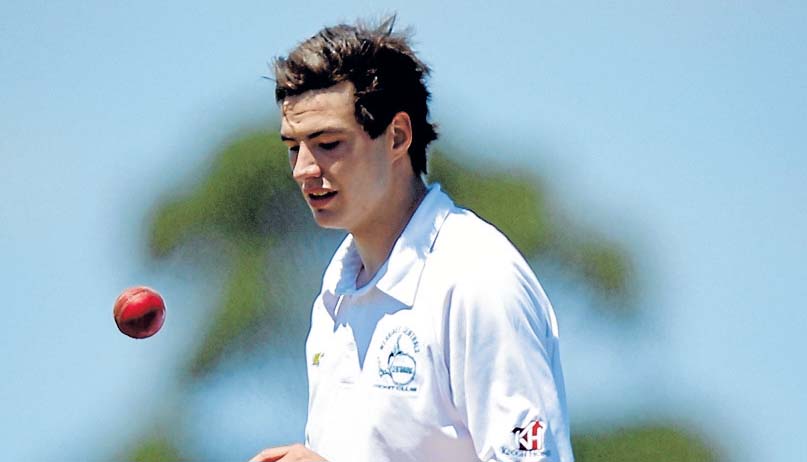 WERRIBEE Centrals are an ambitious and brave lot these days in the Victorian Turf Cricket Association west B1.
Once a start of 4-219 would be a cause for celebration and a chance to mercilessly grind a fielding side into the ground.
Now, this kind of score presents positive player-coach Phil Crea with an opportunity to declare, eyeing something bigger than a first-innings result.
That was the case against Sunshine Heights at Galvin Park on Saturday. Crea boldly declared after just 57 overs on a fine afternoon for cricket.
Not many clubs would make the call to declare at that early stage with a total that was not exactly daunting.
The Heights were presented with 103 overs to get 220 at a touch over two-an-over.
Some might even say it was kind of foolish to show your hand so early. But they don't have the Centurions' bowling attack, spearheaded by speedster Aaron Edrich and young gun Sam Crea, to call on.
"We did realise that it would be a gamble to declare," Centurions' top-order batsmen Chris Duffin told the Weekly.
"It was a very fast outfield and short boundary. But we are going to keep backing our bowlers. We believe we've got the two best bowlers in the competition. We feel as though our strength really does lie within the bowling and we can defend any total over 200."
The move was proved right when the Heights limped to stumps on 7-89 after 23 whirlwind overs.
A revved up Crea ripped through the order with 5-34.
"We are really happy with getting those seven wickets, especially to get one in the last over of the day," Duffin said. "It really capped off a good day for the club.
"We feel like we are in a good position to get first innings points."
Earlier, it was Phil Crea who made the bulk of the Centurions' runs with 70, backing up from his century a game earlier.
Since returning from Grand United, Crea has made 246 runs at 82.0 to be the form batsman of the competition.
Shaun Jennings (54), Luke Simpson (39no) and Mark Nankervis (32no) played vital roles late in the innings.
Play resumes 1pm Saturday.
VTCA
Senior division: Greenvale 3-152 v Hoppers Crossing 79
West B1: St Andrews 0-51 v Seabrook 129 (D Anderson 32 S Morgan 29); Point Cook 3-108 (D Hicks 41no) v Avondale Heights 101 (J Denton 5-30 J Farmer 3-17); Werribee Centrals 4-219dec (P Crea 70 S Jennings 54 L Simpson 39no MW Nankervis 32no) v Sunshine Heights 7-89 (S Crea 5-34)