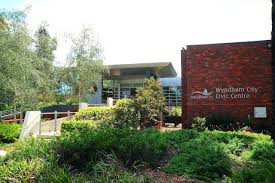 By Alesha Capone
Wyndham council is calling on the state government to urgently fund the installation of traffic lights at one of the municipality's "most dangerous intersections".
Mayor Josh Gilligan has filmed a video, which has been uploaded to social media, in which he urges the state government to commit to funding the signalisation of Boundary and Derrimut Roads in Tarneit, where eight crashes were reported last year.
Cr Gilligan said more than 24,000 commuters used the intersection daily.
"If you're one of these drivers, you'll understand how unsafe it is to cross this intersection," he said.
"Trucks are making u-turns on the narrow road before the intersection, just to avoid the sharp turns, and drivers become impatient at just how long they will have to wait, which often leads to dangerous driving.
"We're seeing trucks struggling to turn and take out the guardrail as they manoeuvre, and cars creep out too far into the line of traffic, creating hazardous situations."
"Due to a lack of traffic lights, drivers are making dangerous choices that risk not only their own lives, but the lives of other motorists."
Cr Gilligan said the council has been on "the front foot" to create a solution, including acquiring land around the intersection for widening and other safety works.
He appealed for the state government "to do its fair share and urgently fund the installation of traffic lights".
"We're simply not going to rest until this intersection is fully upgraded and the current risk to our community is removed," Cr Gilligan said.
Last year, the council resurfaced Boundary Road just east of the intersection, and in August VicRoads reduced the speed limit from 80 kilometres per hour to 60 kilometres per hour on Derrimut Road between Dohertys Road and Middle Road.
A Department of Transport spokesperson said: "We recently met with Wyndham council to discuss their concerns about the safety and operation of the intersection.
"We're considering options to improve its safety and we will continue to work with both Wyndham and Melton councils and Victoria Police."