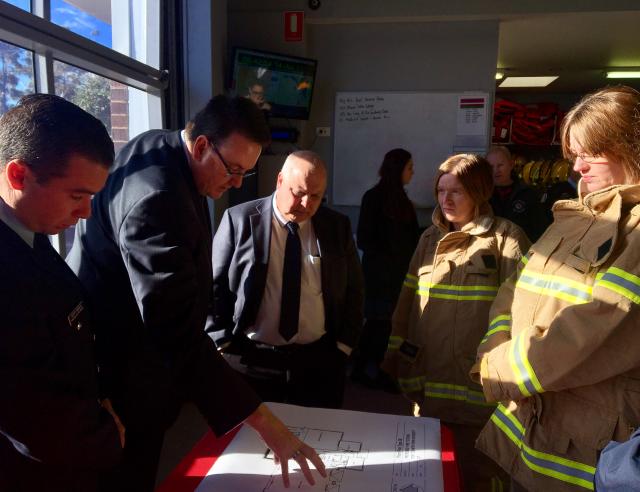 By Esther Lauaki
Truganina CFA was promised a new station – but three years on, firefighters are still "sitting in a tin shed". 
Construction of new, permanent stations at Truganina and Wyndham Vale were announced with much fanfare by the state government in 2017 and were intended to be operational by June last year. 
Last week Captain Mark Hatton said he and his crew were "sick of waiting". 
"To date, nearly three years later, we don't even have the land on which to build," Captain Hatton said. 
"Our concerns stem from our commitment to deliver our part of the area's fire services to our community in the years ahead.
 "This is difficult to achieve when the brigade doesn't know where it will be, and so can't recruit and train people close by who can meet our demanding response target times.
"It's also demoralising to our existing members to not have a permanent home with the proper facilities that are afforded to other brigades that have the diversity and volume of calls that we do – around 500 calls every year and still climbing." 
Land at the corner of the Leakes and Davis roads intersection had been identified as a potential site for the new Truganina station after the vicinity was earmarked by the Victorian Planning Authority for an emergency services hub. 
"A few years ago, once the announcement was made, the morale was so high because we were going to get our bricks-and-mortar station, but we're still sitting in a shed," Captain Hatton said. "In our case there is identified land, with approved zoning by council for an Emergency Services Hub. The problem is the convoluted process and time required to get the land acquisition in place." 
Western Metropolitan MP Catherine Cumming last week called on the police and emergency services minister to explain when a permanent site would finally open for the Class 5 Truganina CFA station. 
"Truganina CFA is a 100 per cent volunteer fire brigade that has supported our community proudly for nearly 80 years – as well as those further afield during times like the current bushfire season," Dr Cummings said. 
"They have been in a temporary home since 2004. They deserve to know when the permanent home they were promised will be delivered."