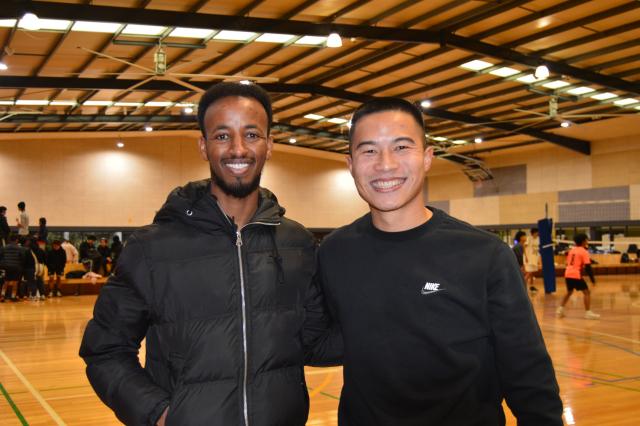 Hsa Blu Htoo Ko believes sport can bring people together, even if they can't speak the same language.
The Wyndham resident migrated to Australia 11 years ago and is now a mentor for other refugees living in the municipality.
"I spoke no english, it was my fifth language, so I was struggling," he said.
"Sport is probably the thing that changed my whole entire life as well, coming to Australia,"
To celebrate refugee week, Mr Ko helped to organise a sports day at the Eagle Stadium which encouraged teenagers and young adults to participate in games of volleyball.
"One thing about these refugees, they haven't been in Australia for a long time and want to join clubs, but don't have that financial stability, but they're really big on sport…it's one way to engage them," Mr Ko said.
"From one ethnic group to another ethnic group, give them a little bit of friendship and collaboration with each other and allow them explore not only in their community but in other communities as well."
The event also introduced attendees to caneball, a traditional sport played in Southeast Asia where players pass the ball to one another using only their feet or head.
Mr Ko hopes to be able to replicate the success of the event, which saw more than 400 people in attendance.
"This is the probably one of the best things that ever happened, because usually i mainly focus on Burmese community, but this is the very first time focusing on the multicultural…it's been amazing," he said.