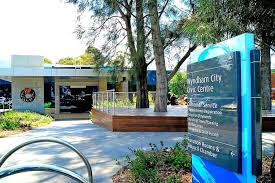 By Alesha Capone
A series of upgrades for Presidents Park have been outlined in a $22.80 million master plan.
The plan, which was developed with community input, proposes to build a new baseball pavilion and a second full-sized hockey pitch at the park.
"Presidents Park has long been a popular reserve for sporting groups, recreational runners and walkers, dog owners and families alike," sports development portfolio holder Cr Maynard said.
"It is expected that delivery of the master plan will build on the park's strengths by offering new and upgraded sporting facilities, walking paths and exercise equipment suitable to people of all ages, from toddlers to seniors.
"Over the past five years, the use of the reserve for events – such as Wyndham Holi and the Wyndham Food Truck Festival – has grown, and this plan will improve the infrastructure and services to support these events in the future."
The park's dog obedience area will be extended, as will the fenced dog area, to incorporate a section reserved for "quiet dogs".
The master plan includes the creation of new paths to form three integrated shared trail loops with distance markers.
The council is planning to install a new outdoor fitness area with exercise equipment near the loop path precinct and hockey and softball facilities.
A new parkrun and/or school cross country route will be created, directly connecting to the Werribee River path.
An all-abilities play space will be built at the existing playground site, along with a unisex public toilet.
The master plan includes the installation of additional public art pieces, with the existing sculpture site to become part of a new arts and heritage hub.
A pump track (a circuit of dirt rollers, banked turns, berms and jumps looping back on itself) for mountain and BMX bikes is proposed to be located on a vacant area of the park, to the south-west of the main baseball field.
A council report into the master plan stated that "informal pump tracks" have been created at Presidents Park in the past, without permission from the relevant authorities.
The tracks have been removed, due to erosion and damage caused to areas of high environmental and cultural heritage value.
The master plan also stated that any event held at Presidents Park should have a capacity of 5000 attendees, with larger events to be considered on a case by case basis.