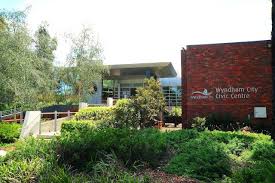 Wyndham council is using innovation to bring art to the community, after the Coronavirus pandemic caused its galleries to close.
Wyndham's arts and heritage portfolio holder, Cr Tony Hooper, said the council recently hosted its first digital exhibition opening of an exhibition, called REVEAL.
"We had the REVEAL exhibition hung and we knew the community was excited to see all of council's artwork on display at the Wyndham Art Gallery," Cr Hooper said.
"However, with the closure of the Wyndham Art Gallery, due to health preventative measures, we had to find another way for the community to view these works.
"On Thursday night, Wyndham residents and people across the globe had the opportunity to experience the opening night online with a video tour of the exhibition, while enjoying the comfort of their own homes."
Cr Hooper said the online video showed the council's newly-acquired artworks, such as Mirka Mora's Young Devil with Rabbit charcoal drawing, which has been on loan to the Heide Museum of Modern Art; a photograph by Leilani Fuimaono; a painting by Sue Anderson; and a new collaborative work created by Jessie Deane and community members.
"The exhibition also features famous photographic work from Michael Cook and stunning paintings of our Wyndham landscapes, with something for everyone," Cr Hooper said.
See the video tour of the exhibition online at: www.wyndham.vic.gov.au/whats-on/reveal-digital-exhibition and follow the Experience Wyndham Facebook page for notifications about future art experiences.