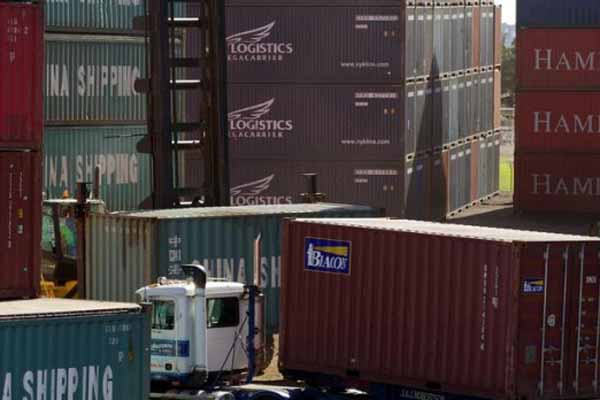 The Palmers Road interchange with Princes Freeway and the duplication of Leakes, Palmers and Doherty's roads have been identified as the most urgent for the effective development of the freight business in Wyndham.
The Western Transport Alliance Freight Strategy for Melbourne's West, released at a jobs and growth forum last month, details the top four priority projects for Wyndham. Another 40 key freight projects across the region have also been listed as priorities.
The alliance is a coalition of organisations including councils and transport groups.
LeadWest chief executive Craig Rowley said "inland ports" were very much the way of the future.
"They are crucial to new infrastructure," he said. "Melbourne's western suburbs are becoming known as a logistics hub because of superior existing infrastructure.
"Investment in transport infrastructure that enhances freight productivity is vital to keep jobs growing in Melbourne's west."
Wyndham council transport portfolio holder Glenn Goodfellow said continued government investment in the west was vital to increasing productivity and jobs.
"They [inland ports] are critical infrastructure needed, given that the Laverton north area produces so much of the income that flows into the economy," he said.
"We can't forget about freight.
"The west is becoming the area for freight because of its locations close to the ports and airports.
"We need to make sure that we have a transport system that can allow our freight to move freely around that area."
Industry professionals from across the state attended the forum at Wyndham Civic Centre to discuss the challenges confronting Melbourne's west, particularly in sustaining and creating job opportunities.
Victoria University Supply Chain and Logistics Institute director Hermione Parsons said a failure to sustain and improve logistics and transport infrastructure across the west could threaten productivity and jobs growth in Melbourne and Victoria.