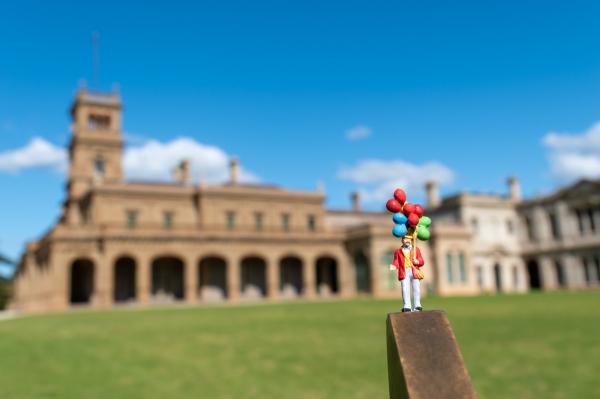 By Alesha Capone
A series of creative images which capture the beauty of Wyndham have been announced as winners in the Iconic Photos of Wyndham competition.
The annual competition, held by the Werribee River Association (WRA) with support from Greater Western Water, attracted 300 entries from local amateur photographers.
Wyndham residents Abul Kashem from Westend Photography and David Mullins from Relativity 3D were among the judges who selected the three winners.
Wyndham Harbour resident Lyn Hoare was selected as winner of the iconic landscapes and/or waterways category, for a photo of farm workers in Werribee South.
Elise Kisyma, from Hoppers Crossing, placed first in the birdlife category for her picture of coots feeding at Werribee Park.
Werribee's Trudy Price from won the story category, for her photo depicting a miniature figurine in front of Werribee Mansion.
Each of the winners received $250, funded through a Neighbourhood Grant from Wyndham council.
WRA's community and business development manager Lisa Field, who organised the competition, said the event was a great way for the association to engage with a wider audience.
"It is also wonderful to be able to use some of these photos on our social media, showcasing the natural surrounds in Wyndham," Ms Field said.
Ms Price said she felt "happy and grateful" to be named a competition winner.
Ms Price, who also received a prize in last year's WRA competition, said she has always enjoyed taking photos – especially of her children.
She described photography as a hobby, but this year started studying a certificate III in photography to increase her knowledge.
"The last few years I have taken on birdwatching as a hobby and photography was incorporated into that as a way of recording new birds originally, but taking photos of birds with the eye of a photographer is something I am aspiring to," she said.
Ms Price said winning a prize in the 2021 photo competition has helped to boost her confidence.
"I would like to thank the Werribee River Association for the opportunity to enter and giving me incentive to learn and take a chance," she said.
Next year's WRA photo competition is likely to open for entries in May, inquiries: comps@werribeeriver.org.au or www.werribeeriver.org.au