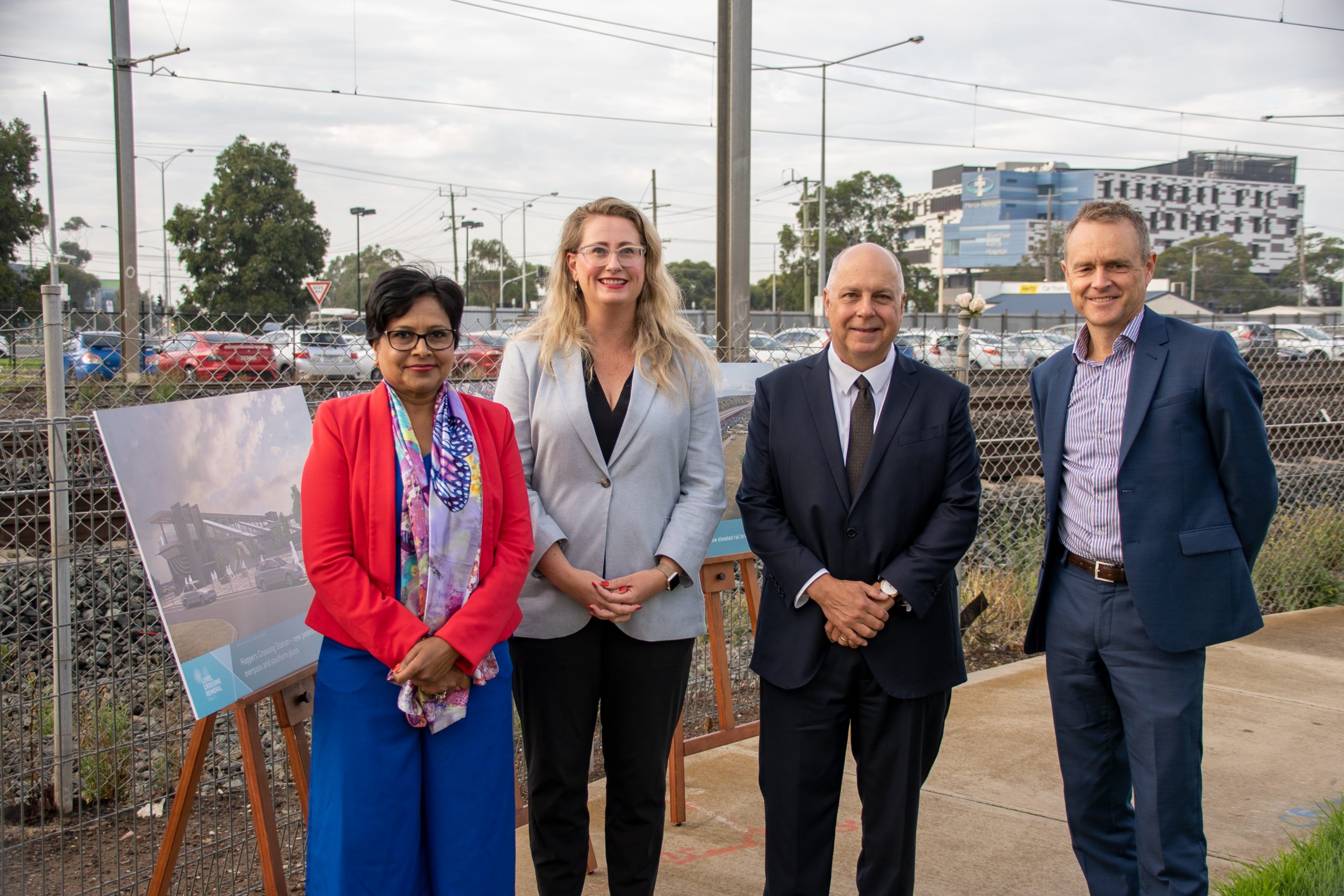 By Esther Lauaki
Work will start in less than six months to remove level crossings at Old Geelong Road in Hoppers Crossing and Werribee Street in Werribee.
The state government this week confirmed designs for the two projects and announced a combined $355.5 million package to deliver the works.
A rail bridge will be built over the Werribee Street level crossing. At Hoppers Crossing, a new road bridge will be built, creating a direct link to the Princes Freeway.
The existing Old Geelong Road level crossing will be closed to traffic, with a new overpass and forecourt built near Hoppers Crossing Station to create a safe, pedestrian-friendly public transport and shopping precinct.
Tarneit MP Sarah Connolly said the works would mean commuters would no longer face queues while waiting at level crossings.
"We know how important good access is to Hoppers Crossing Station and local businesses, which is why we're building a new pedestrian overpass to make the precinct safer and more accessible for those on foot or on their bike," she said.
At Werribee Street, a rail bridge will connect to the existing tracks and allow for future growth, such as the planned Suburban Rail Loop network improvements which will connect Wyndham Vale and Werribee.
Raising the rail line between the Werribee Racecourse and Werribee River aims to create new open space.
A temporary track will be built to ensure important freight services can continue to run during construction.
Werribee MP Tim Pallas said the project team would provide the community with updates on the revised designs  in coming weeks. Construction is expected to start by mid-2020.
"We're removing … level crossings in Wyndham to create benefits now and into the future – incorporating community areas into the designs to keep Wyndham people connected," Mr Pallas said.
"We're keeping the west moving while we do these important works – including temporary tracks so vital freight services can keep running during construction."
A new road bridge that will remove the Cherry Street level crossing in Werribee, to be constructed between Tarneit Road and the Princes Highway, has previously been announced.
Mr Pallas said all three designs for level crossing removal minimise road and rail disruptions during construction. He said all three level crossings would be gone for good in 2022.
The Level Crossing Removal Project will deliver the works in partnership with McConnell Dowell, Arup, Mott MacDonald and Metro Trains Melbourne – the same alliance which recently completed the new road bridge in Laverton to remove the Aviation Road crossing.
Details: levelcrossings.vic.gov.au.