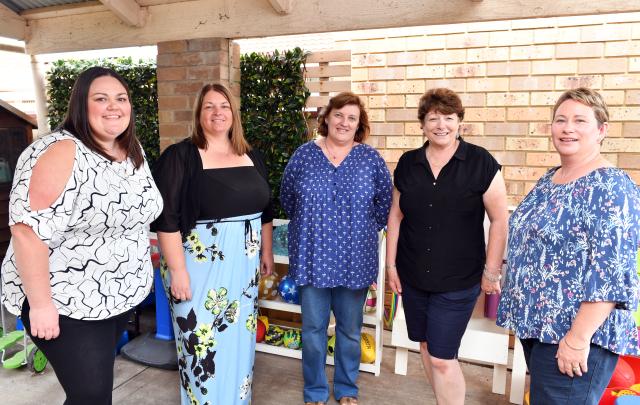 Staff from two Wyndham family day care and early education centres have been nominated for a national award.
The annual Australian Early Education and Care Awards (AEECA), which are open for nominations until March 11, recognise outstanding workers and teams within the industry.
Julie Borneman, from South West Family Day Care in Hoppers Crossing, has been nominated in the AEECA's Early Childhood Educator of the Year category.
The Wyndham Early Learning Family Day Care in Werribee has been nominated in the team category of Early Childhood Service of the Year.
Debbie Macleod and Racheal Pegg from the centre have been nominated for Early Childhood Educator of the Year. Their colleague, Fiona Jardine, has been nominated for the Director of the Year.
Last year, Mrs Macleod was named the National Educator of the Year at the Family Day Care Australia annual industry awards.
She said that the children in her care, and their families, were happy for her success.
"They loved the recognition given to me and appreciate the dedication I give to educating their children," she said.
Finalists in the AEECAs will be announced on April 19, state winners on May 23 and national winners on June 15.
Go to earlyeducationandcareawards.com.au to make a nomination.