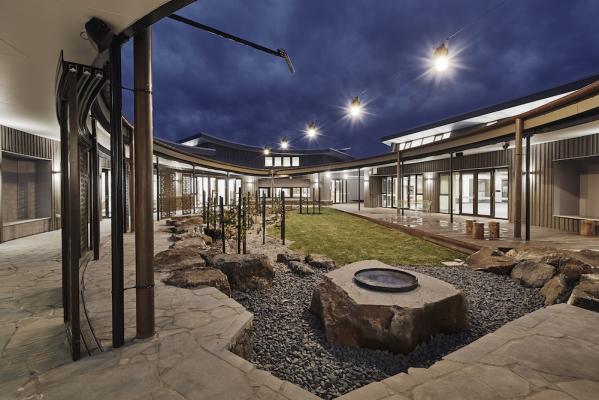 The architects of the Wunggurrwil Dhurrung Centre in Wyndham Vale have won a category of the Victorian Architecture Awards.
Gresley Abas Architects and Gregory Burgess Architects were announced as winners of the Sustainable Architecture Award earlier this month.
Wyndham's environment and sustainability portfolio holder, Cr Heather Marcus, congratulated the architectural teams, who worked with council and the Koling wada-ngal Committee (formerly the Wyndham Aboriginal Community Centre Committee) to include community feedback into the centre's design.
The Wunggurrwil Dhurrung Centre was constructed last year, to be a gathering space for the Aboriginal communities in Wyndham, as well as a local early years and community centre.
Cr Marcus said the building had a five-star green star rating and all materials and fittings were sustainably sourced.
Cr Marcus said the building provided ceremonial gathering spaces; men's and women's sheds to support Aboriginal art and craft; a connection to the local environment through native landscaping; and outdoor interactive nature-based play spaces.
Gresley Abas director Ahmad Abas said there was a connection between the centre and the local landscape.
He said the centre also featured a central "heart" room with a pool of water carved into inbuilt rock.
"The whole idea was to create a place that becomes a site for the community, where they come together to feel safe, and continue to strengthen and connect with each other," he said.