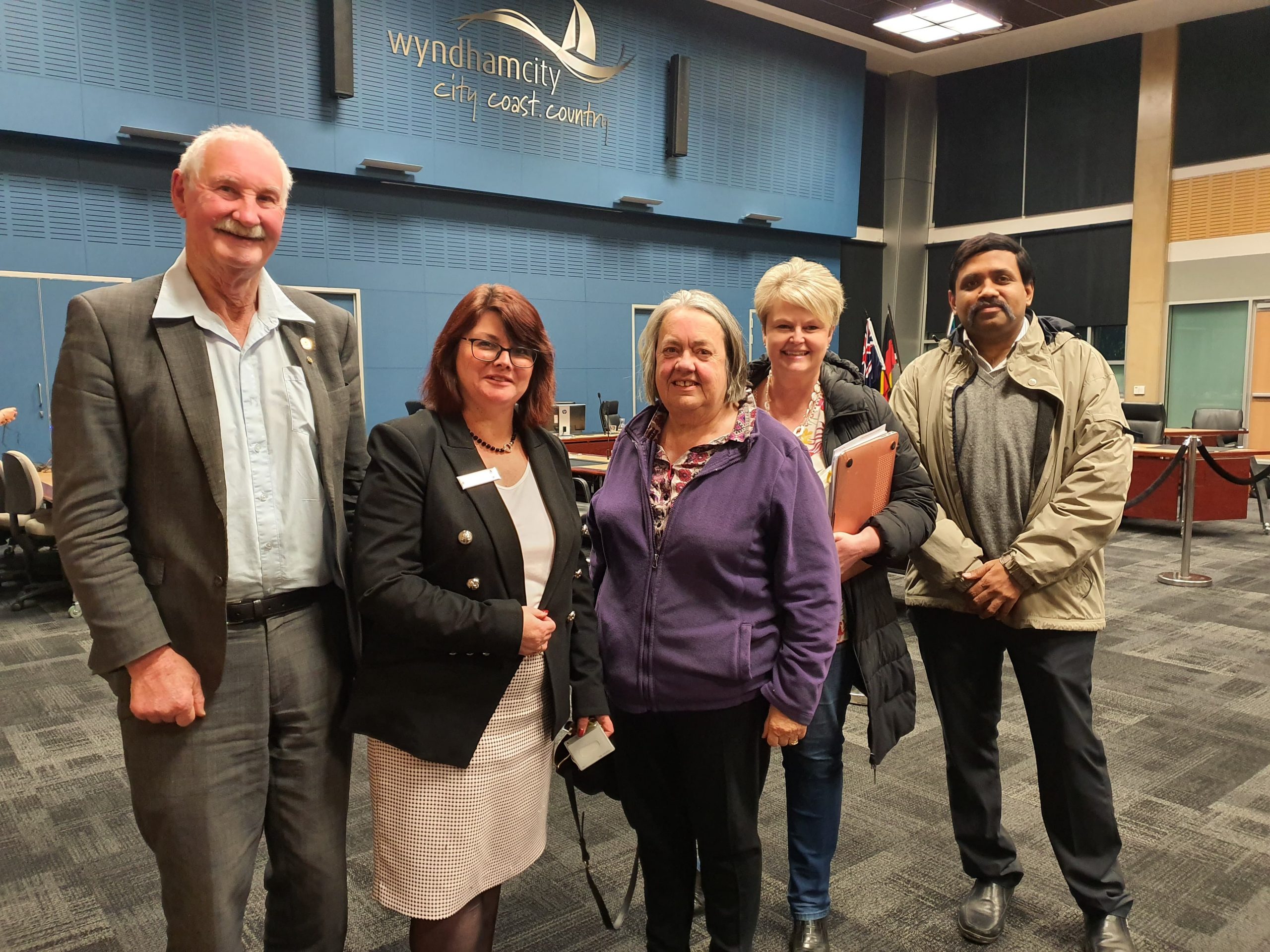 By Alesha Capone
Wyndham council has stepped up its campaign to get traffic lights installed at a notorious Point Cook intersection.
The council unanimously passed a motion put forward by Cr Kim McAliney last week, to ask for meetings with Minister for Transport Infrastructure Jacinta Allan and Minister for Roads and Road Safety Jaala Pulford, in regards to the Point Cook and Sneydes road intersection.
Cr McAliney's motion said the council wanted to meet with the ministers, to request the state government commit to funding its share of the cost of installing signals at the intersection.
Wyndham council has already committed $250,000 to the project.
The council is responsible for Sneydes Road, while the state government is responsible for Point Cook Road.
Cr McAliney said the council had spent more than two years lobbying the state government on the issue. She said last month the council received a letter from the Department of Transport confirming that a funding commitment "would not be made at this time".
Cr McAliney said the letter was "disappointing".
"I can't believe that years later we are still waiting for the state government to come to the party – to be honest, everyone would agree enough is enough," she said.
Cr Tony Hooper said it was "insane" for drivers trying to turn right at the intersection.
"It's high time the state government stepped up and actually contributed it's part to what we're trying to do," he said.
Cr Josh Gillian described the intersection as "do or die" and said he was "surprised" there had not been a fatality at the site.
Point Cook Action Group (PCAG) president Bob Fairclough said the intersection "is one of the most dangerous intersections in Point Cook with frequent accidents being reported – some involving serious injuries".
"Many residents have stated that they feel like they are taking their life in their hands at this intersection," he said.
The Department of Transport was contacted for comment.