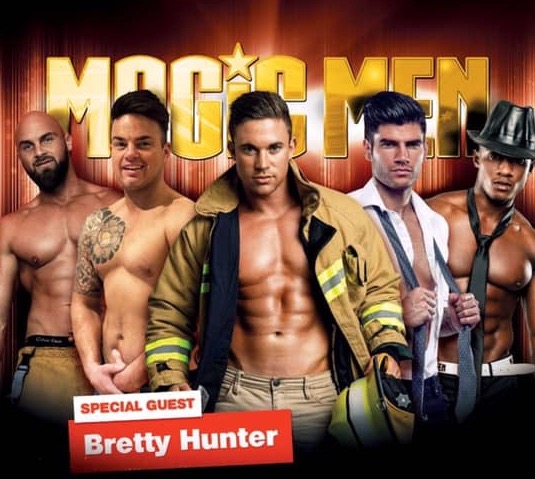 By Alesha Capone
Well-known Wyndham comedian and radio presenter Brett Hunter will get his gear off for a good cause, on the weekend.
Mr Hunter will join the strip tease artists of Magic Men Australia on Saturday, to raise funds for the MND Foundation.
After interviewing the Magic Men on his radio show, the troupe invited him to join them for a one-night only show at Alumbra, in the Docklands.
For every person who purchases tickets to the show, using the code MAGICBRETTY (at www.magicmen.com.au), $10 will be donated to the MND charity.
The day after the show, Mr Hunter will also take part in Kicking for Cancer at the Trevor Barker Oval in Sandringham.
Mr Hunter will join several AFL legends and celebrities in a game to raise funds for the Trevor Barker Foundation and MyRoom, which raises money for clinical support and research towards a cure for kids with cancer.
See kickingforcancer.com.au/ for details.