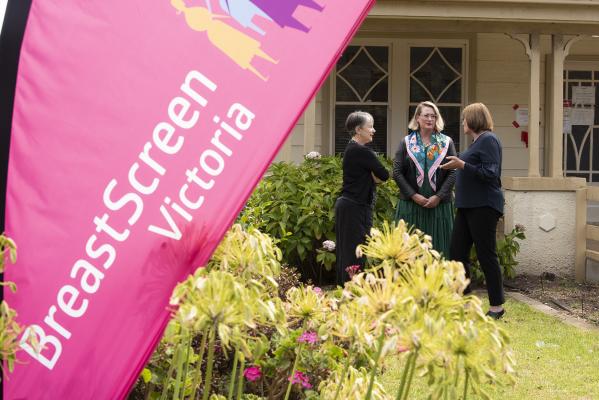 Women living in Wyndham are being urged to undergo screening for breast cancer, with statistics revealing below-average screening rates within the municipality.
BreastScreen Victoria provides free mammograms to women aged over 50 and trans and gender-diverse people (depending on eligibility).
However between 2017 and 2019, only 47.9 per cent of eligible Tarneit electorate residents participated in the program – below the state average of 53.8 per cent.
The figure dropped to 43.8 per cent of eligible women receiving breast screens in the Wyndham municipality for the same period.
Lalor MP Joanne Ryan and Tarneit MP Sarah Connolly recently visited the BreastScreen Victoria clinic in Werribee to meet with chief executive Terri Smith, and discuss how to encourage more women to get screened.
"A regular mammogram every two years could save your life, and BreastScreen Victoria provide them free right here in Werribee," Ms Ryan said.
Ms Connolly said that early detection through regular breast screening could save lives.
"We should all be spreading the word, reminding our friends and family of just how important screening is," she said.
Doctors recommend women aged between 50 and 74 have a mammogram every two years. However, for women of any age, if they notice an unusual change in their breasts such as a lump, pain or discharge from the nipple, it is important they visit a doctor as soon as possible.
More than 75 per cent of breast cancers occur in women aged over 50.
The BreastScreen Australia program is jointly funded by the federal and state governments.
Details: www.breastscreen.org.au/ or call 13 20 50 for screening information or to make an appointment.