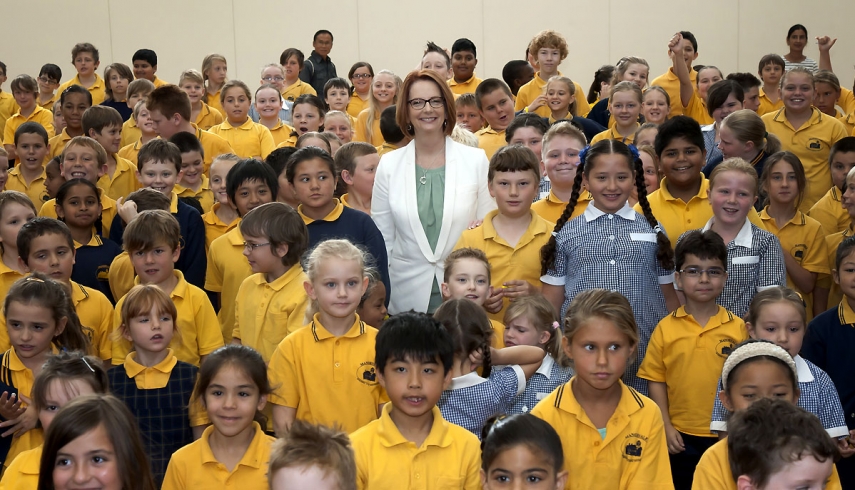 SCHOOLS in Wyndham need "more funding not less", says Prime Minister Julia Gillard as she increases pressure on Victoria to sign up for the Gonski reforms.
Ms Gillard said the state's schools stood to lose $1.9 million each if Premier Denis Napthine didn't commit to the Commonwealth's national plan for school improvement within the next 32 days.
But Dr Napthine maintained the state had not been properly consulted and was in no hurry to agree to anything by the June 30 deadline.
SEE: Government schools need state support, says principal
Ms Gillard said the state's lack of commitment to the reforms came on top of its failure to properly invest in Wyndham schools that were crying out for cash.
"Local projects like stage two building works at Tarneit Senior College and Tarneit P-9 College and the refurbishment of Werribee Secondary College remain unfunded and abandoned by Premier Napthine," Ms Gillard said.
As reported by the Weekly, the two Tarneit schools will be forced to turn to portable classrooms next year after missing out on funding for stage two works in this month's state budget, which included the announcement of two new schools in Wyndham Vale and Truganina.
It is the second year the senior college has gone without funding for stage two works, estimated at $10 million.
Under the federal government's new plan, an extra $14.5 billion would be injected into Australian schools over the next six years, with the states to pay a third of the cost.
NSW is the only state to have signed up to the scheme.
Dr Napthine said negotiations would continue. "I'm the Premier of Victoria and I'm proudly parochial in fighting for the best deal for Victoria, and that's what I'll deliver."
He said the state government held genuine concerns about "robbing Peter to pay Paul", by taking $2.8 billion out of universities to free up funds for school reforms.