By David Pike With the introduction of the 205 in 1983, Peugeot set itself the challenge of producing from scratch a small hatchback which would...
Jill Roche, Helen Corke and Anna Forgac (pictured) are cooking up a storm ahead of the Jamieson Way Community Centre's annual 'create a cake'...
Vinh spent a grant total of US$30 to purchase 15 Powerball lottery tickets at Dehoff's Key Market in San Mateo City, California. He hit the...
Last year I test drove Alfa Romeo's spirited little MiTo and enjoyed how it instantly went from economical city car to a gutsy, curve-loving,...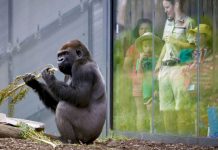 The Werribee Park Tourism Precinct is a major tourist drawcard in Wyndham. It includes the Werribee Open Range Zoo, the superbly restored Werribee Park...