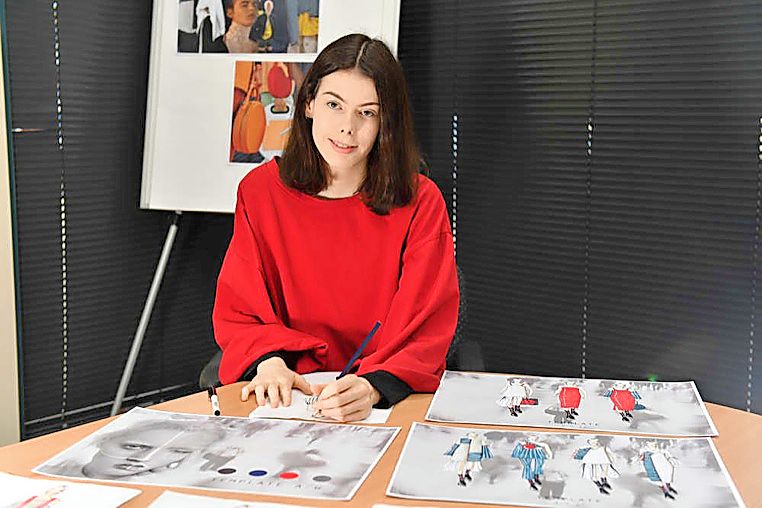 It's a dream shared by all budding fashion designers: to see their work on the runway.
That dream became a reality for Werribee's Erin Hearnden at the weekend when three of her designs were selected for an initiative of Melbourne Spring Fashion Week, the 'emerging collective runway'.
Ms Hearnden was among a handful of graduate student designers from some of Melbourne's top fashion institutions to present their final collections on the runway in front of industry leaders.
"I was quite surprised [to be chosen] because I didn't want to get my hopes up too high.
"My inspiration came from this idea of how we connect with our bodies and the relationship we have with our bodies and these ideas that society has in terms of gender stereotypes and what is classified as normal and acceptable in society.
"I wanted to do a real play on gender, so I went for real, over-sized shapes that had femininity to them, but then I used quite masculine fabrics."
The 21-year-old will complete her advanced diploma in applied fashion design and technology at the Kangan Institute later this year and plans to take on some internships after she graduates.
She's also keen to start her own fashion label.
Her love of fashion was sparked when she decided to make a dress for herself in a high school textiles class.
"I fell in love with the idea of being able to create my own style and express myself through fashion."
Ms Hearnden will head to Indonesia next month on a two-week scholarship to study traditional textiles.