A love of health, wellness, exercise and training brought people together when The HIIT Factory opened its doors in September 2017, now those same...
The COVID-19 pandemic has forced us to adapt to a new way of life, prompting many to look at the 'what if's' – particularly...
While everyone is practicing social distancing and keeping safe at home, Wyndham City staff are continuing to deliver vital services for the community. Wyndham mayor...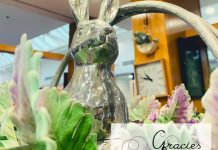 Our westside neighbourhoods, Wyndham and beyond, are full of vibrant businesses, cafes, restaurants and venues. Many of our favourite haunts are still open for...
Now, more than ever, local businesses need the community's support and Wyndham council is working hard to make this happen. Council's website now hosts a...
Caroline Chisholm Catholic College is a thriving, multicultural community made up of 1500 students and 180 teaching and support staff, with world-class facilities in...
A partnership between six schools aims to create a dynamic, quality Catholic learning community with strong parish links in Melbourne's western suburbs. The schools...
This is a significant year for MacKillop College as it celebrates 50 years of Catholic education. 2020 began with a celebration of the Eucharist...
When Toni Childs steps on stage at Wyndham Cultural Centre in 10 days, the Emmy-winning, three-time Grammy nominee's powerful, utterly distinctive voice is set...
Doctor Rashi Gupta knows a great deal about treatments for missing teeth. It's been part of her practice for going on two decades, the...
It's been more than a year now since Avalon Airport opened its international terminal – and chief executive Justin Giddings is chuffed that the...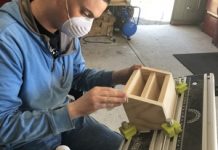 Mambourin opens up some terrific opportunities for Werribee's adults who are living with a disability – and it's been doing it for more than...