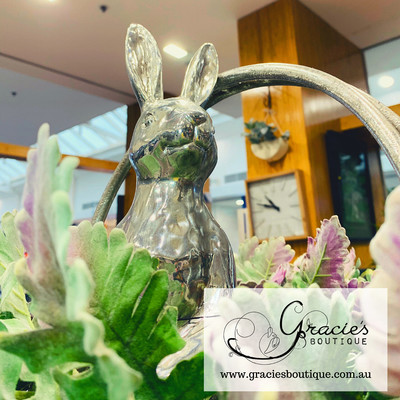 Our westside neighbourhoods, Wyndham and beyond, are full of vibrant businesses, cafes, restaurants and venues. Many of our favourite haunts are still open for business, after having adapted creatively to the current circumstances.
The team at Western Melbourne Tourism knows that in times like this it's important that we all support local, preserve our self-care, check in on our neighbours and keep our unique "westie" community spirit alive. They have put together a list of great ways to keep the spirit alive, without leaving home.
Wyndham Art Gallery, Werribee
Enjoy an intimate online look at Wyndham Art Gallery's latest exhibition, REVEAL. Reflect on the changing identity of your city expressed by historical, civic and contemporary art collections. An informative virtual tour can be viewed online. www.wyndham.vic.gov.au/whats-on/reveal-digital-exhibition
Jock and Mack, Hoppers Crossing
Now offering a range of healthy and wholesome take home meals, available for pick-up. 
www.jockandmack.com.au or 0428 510 070
Werribee Open Range Zoo
Keep an eye on your favourite animals from home. Zoos Victoria has closed its doors to visitors; however has set up live stream cameras on some animal enclosures. 
www.zoo.org.au/animal-house/
Gracie's Boutique, Point Cook
Because you deserve to be spoilt! Gracie's Boutique has a range of beautiful gifts, jewellery and boutique clothing now with free next day delivery for those in Point Cook, Seabrook, Altona Meadows and Sanctuary Lakes (for purchases of $50 or more). www.graciesboutique.com.au
Shadowfax Winery, Werribee South
Thought you couldn't enjoy fine dining with local wine from home? Think again. Shadowfax is offering a gourmet take-away meal selection. And yes, this includes its famous Tiramisu. We recommend you check open times; meals are available for pick-up only. 
hungryhungry.com/shadowfax
Chatterbox Café, Werribee
Get a classic big breakfast delivered to your door or simply top up on locally-sourced grocery and bakery items. www.chatterboxcafe.com.au
Hopheads, Point Cook
You can't go wrong with home delivered craft beer. Choose from a very large variety of packaged boutique brews as well as wine options. Contact via email for the order list order@hopheads.com.au. A $5 delivery fee applies, available to the following postcodes: 3024, 3025, 3026, 3027, 3028, 3029, 3030, 3337.
Waterstone Café, Sanctuary Lakes Point Cook
Order any or all of your favourite lunch, snack and hot drink options, available for pick-up or delivery. www.waterstonecafe.com.au
Baby J's Desserts, Hoppers Crossing
No one should go without cake. Whether it's cannoli, cookies, dessert cups or doughnuts you're craving, you can get your sweet fix delivered to your door. Baby J's Desserts opens 5-11pm Thursday to Sunday, 
www.facebook/babyjsdesserts
To find out more about what's on in Melbourne's west and how you can support local businesses, visit www.melbourneswest.com.au or follow on Instagram: @love_the_west