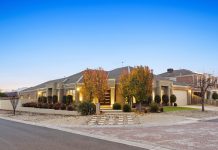 A home of remarkable contemporary elegance, this owner-built and designed place – in a premium pocket on the south side of town – will have discerning buyers lining up for a piece of high-end action.
Fronted by a romantic picket fence and manicured gardens, this residence – on about 650 square metres – is right in the thick of things, yet tucked away in a quiet cul-de-sac.
In a cul-de-sac, within a ball toss of the waterfront and taking in stunning Wyndham Harbour marina vistas from the front and You Yangs from the back, this beautifully designed abode delivers extravagant space and luxe liveability.
First National Real Estate's highest achievers were presented with their General Excellence and Marketing Awards at the Intercontinental Fiji Golf Resort & Spa last Friday.
In highly regarded Wyndham Green estate, this handsome abode, with its neo-Georgian looks and a swimming pool out back, has family written all over it.
Hitting the high notes in terms of presentation, decor and entertainment space, this contemporary abode on about 790 square metres will tempt many a family.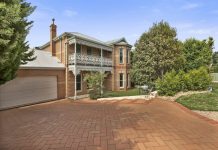 If Victorian replication executed to a high standard is your cup of tea, you will appreciate this fine brew.
You know a former display home is sure to have extra perks and, with this one, the fab alfresco area is definitely one of them. Other indoor "extras" make lower-key statements, while the double garage comes with double benefits.
Local real estate agent welcomes budget
Tucked away in a neighbourly pocket off Ballan Road, this fine example of an '80s build with contemporary tweaks – plus a great bungalow out back – is sure to attract many a family.
a block with minimal upkeep and a house with family-friendly floor plan
Sanctuary Lakes is hot property among home buyers with cash to splash. This month alone a block of land and an established house in the...
A Hoppers Crossing house has sold for $1.3 million, almost 24 per cent more than when it last changed hands eight months ago. The four-bedroom,...